Details

Published: Sunday, 03 February 2008 03:15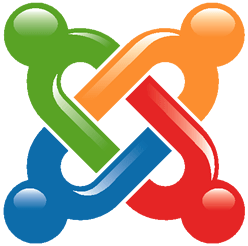 Joomla is a CMS or Content Management System. A Content Management System is a platform for building advanced websites consisting of a collection of tools, components, modules, plugins and scripts. Another way to think about CMS is to think of it as a website tool kit. Within it are all the tools needed to publish website content online. A person does not need to know anything about HTML, ASP, PHP or any other web programming language in order to post web content using Joomla. This goes far beyond a simple template driven system, however. Joomla is modular in design, meaning new components and modules can be installed to increase the function and features of your Joomla website. Thanks to the large open source community backing Joomla, there is almost guaranteed to be a component or module out there to meet your every need. Event Calendars, Member Sign Up, E-Newsletters, Document Management and more are available for additional install into a Joomla website.
Joomla has been around for many years, but wasn't until its latest 1.5 release that it gained popularity. New Web Experts has been working with the Joomla Content Management System for several years. It's been exciting working with such an amazing website building system and witnessing it improve by leaps and bounds. New Web Experts has used Joomla in a variety of website projects and advanced web systems. Finding it to have excellent Search Engine Optimization capability as well as being flexible enough to meet a variety of needs.

The Joomla community is always growing, and it is constantly being updated. It will be interesting to see how it develops and how we can utilize it to deliver excellent website systems for our clients. If you would like to learn more about our Joomla capabilities, please visit the Portfolio page to view some of our latest projects. If you would like to get started with a Joomla web system for your business, please request a quote or contact us today!