Details

Published: Wednesday, 25 April 2012 05:14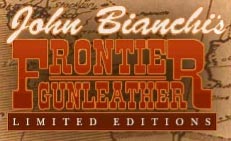 Legend of the firearm industry – John Bianchi – has come to us to redesign his ecommerce website. The father of the modern gun holster, John Bianchi is a pioneer in his industry. Having long retired from his corporate business, he now makes custom western gunleather. The gunbelts and holsters he makes are amazing, and he needed to redesign his website and ecommerce to help reflect that. Being local to the Palm Springs, California area; we began work on redesigning John Bianchi's Frontier Gunleather website and ecommerce system.
Wanting to keep the essence of their original design, our web designers vastly improved on the existing design. While maintaining the original feel we were able to make the website more user-friendly and accessible for online business. Using Ecwid, a state-of-the-art ecommerce system, we were able to increase the capability of his online store with a more effective system that is very user-friendly and easy to update. Our website design team is now hard at work helping John Bianchi with his social networking for Frontier Gunleather by assisting with their Facebook and Twitter exposure. It has been a pleasure to help John Bianchi recreate his website into a more effective design. We hope to do similar website projects like his in the future as we continue building some of the best websites available in Palm Springs, California.
Need a website with advanced ecommerce capability? If you are in the Palm Springs or Southern California area and are in need of some online marketing consultation or services, be sure to contact us.