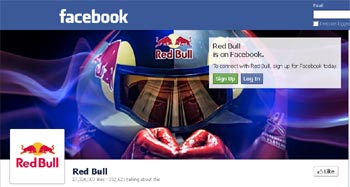 So the timeline is going to be mandatory for Facebook business pages. One of the most notable features is the cover photo at the top of every Facebook timeline page. Before you think you can add anything in the cover photo area, you should become familiar with some guidelines that will be strictly enforced by Facebook. If you do not adhere to these guidelines FACEBOOK MAY DEACTIVATE YOUR PAGE!
Here is what you CANNOT put in your cover photo:


You cannot put price or purchase information. This includes "40% off" or "Download through our website".
Website addresses, email addresses, mailing addresses or other direct contact information cannot be on the cover photo. This information is reserved for the About tab.
In the cover photo, you cannot reference user interface elements such as the Like button, Share button, or any other Facebook features.
You cannot give blatant calls to action, such as "Get it now" or "Tell your friends" on the cover photo.
The cover photo is meant to be a snapshot or personalization of your business. Use it as a means of identification rather than direct promotion.
Afraid you do not know how to utilize your business Facebook page's cover photo correctly? Be sure to contact the New Web Experts for more information and consultation on how to make the transition into the Facebook timeline view. Schedule an appointment with us, we are local to the Palm Springs, California area and are also available for remote consultation.
Feel free to visit the source article used in this post: http://progressivemediaconcepts.blogspot.com/2012/03/facebook-timeline-guidelines-that-you.html