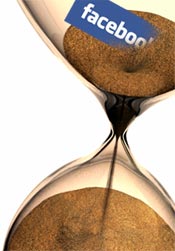 This may not be news for regular users of Facebook, but some big changes are already in the works to update the world's largest social network. Specifically, a new feature called the Timeline View will be rolled out as the standard view for all Facebook profiles and business pages.
In our latest webinar and at a seminar held in Palm Springs hosted by the Coachella Valley Women's Business Center, we talked at length about the benefits of social networking for business. Facebook was a prime subject for our talks as it is the most popular social networking platform in the world. For those serious about promoting their business on Facebook, they will have to get to know the Timeline View and how it affects their business page.
Below is a resource provided by Mashable.com, and it helps clear up some misconceptions about the Timeline and how you can use it to the benefit of your business. We especially agree with revamping your social media plan, utilizing the photo cover, and backlogging past events to fill out your timeline.
http://mashable.com/2012/02/29/facebook-timeline-brands-prepare/
Have an existing Facebook business page but don't know how to prepare it for the new timeline view? Want to get your business started on Facebook, but don't know the best way to start? Contact New Web Experts for professional consultation on improving your online marketing and using social networking to benefit your business. We are available for personal consultation in Palm Springs, CA and other areas of the Coachella Valley and Southern California.