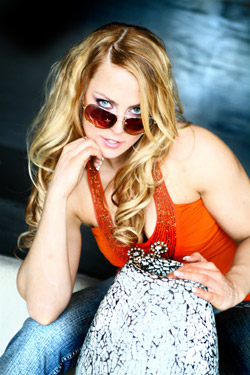 New Web Experts specializes in multiple fields and industries, providing customized advanced website systems and online marketing to people and businesses that need it. We have proprietary systems developed especially for Real Estate brokers and agents, not to mention a variety of ways to accommodate e-commerce for small and large businesses. New Web Experts also specializes in providing high quality and robust multimedia website systems specially tailored for those in the entertainment industry. Our latest project for an international star and model, Sonja Farling, demonstrates this.

Having team members who have experience in the entertainment industry, New Web Experts knows how to develop a cost-effective website package that can meet an actor, director, model or movie star's online presence. We look forward to developing an exciting website and online marketing branding for Sonja Farling giving the very best impression the first time through her website and various multimedia content.

For anyone involved in the entertainment industry, having effective online web marketing is a must. Be sure to contact us with all your questions as New Web Experts is always eager to bring the very best in online marketing to those that need it. Or fill out a free quote for your particular project today.