The New Web Experts have been computer consulting collectively for decades in the Palm Springs area, Riverside and San Bernadino counties of Southern California. There have been many advances in computers and as a result many setbacks when it comes to user experience. The most common complaint we hear in the field is how slow a computer has gotten. There may be nothing wrong with the machine's hardware, but over the course of everyday use a typical PC will get bogged down with temp files, trial software, useless programs and even spyware or viruses. All these things may contribute to a slower computer. Here are some simple tips to optimizing your PC and improving your computer productivity.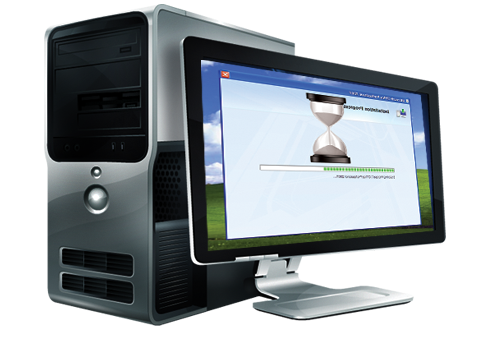 Remove useless programs and proprietary software. Most computers now come with proprietary software, free trials and other useless programs pre-installed. These can often end up being a nuisance and may slow down your computer. What you need to do is if you know you won't be using a certain program you will need to remove it from your computer via the Control Panel and uninstall through Programs and Features (or Add Remove Programs in Windows XP). Apple users have an easier time since they can delete most programs by dragging them into the trash.


Clean your cache. Your computer and most programs generate temporary files that are used for updates, program installs or are used for archiving. These files do not need to stay on your computer and bog down performance. Use a program such as CCLeaner to clean out temporary files from your computer. A word of caution, however, when it comes to the internet browser cache. If you save your passwords in your cache be sure not to erase them otherwise you will need to reenter and resave all your online website passwords.


Turn down or turn off certain visual settings. The latest versions of Windows are notorious for utilizing advanced visual effects that can often take up processing power on your computer. These settings do not affect how your computer operates, just merely how it looks and if certain windows have transparency or fade effects. We turn these off through the Control Panel and under the Performance Information and Tools features.
These are just a few simple tips to help your computer's performance. Remember you should never follow one of these tips unless you are sure of what you are doing. Otherwise you may end up hurting your computer by accident. If you ever need help please call the New Web Experts for a computer consulting appointment if you live in the Palm Springs, Riverside, San Bernadino or other area of Southern California. We can also conduct limited remote computer support as well, and you can find more information on that by clicking here.