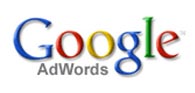 New Web Experts of Palm Springs, California, is proud to announce our new affiliation with Google Engage. Google Engage is a new program set up by Google for website companies and administrators. Google Engage was made to help website companies support their clients with Google AdWords' resources, education, and management tools. This is a very exciting service offered by Google for businesses, and we are excited to make use of it for our clients.
In addition to joining the Google Engage program, the website developers of New Web Experts are in the process of getting Google AdWords Certification. Google AdWords Certification is earned after finishing a number of education courses and tests from Google about utilizing Google AdWords. The benefits of this certification will help New Web Expert's clients who are using or are thinking about using Google AdWords.
With the addition of these Google resources and tools, New Web Experts continues to be one of the leading website and e-marketing services in the Palm Springs – Southern California area. If you are interested in Google AdWords or online ad campaigns please contact us today.