The onsite Real Estate office at Monterey Country Club in Palm Desert - Monterey Country Club Properties - have been a satisfied client of New Web Experts for several years.


The Real Estate broker first came to us with the need for an advanced Real Estate website. New Web Experts was able to deliver by designing a state-of-the-art Real Estate website system. This website system was designed with a Real Estate brokerage in mind. This means that not only is this website built on a Content Managed System (CMS), but also has special features linked to the IDX in order to display and search for properties.


In 2016, the brokerage had changed hands now part of Binnion Deville Homes along with a new broker. With this transition, New Web Experts has helped the Real Estate brokerage every step of the way. Not only is their existing website being updated with content and information to reflect the new brokerage; but Monterey Country Club Properties will be making a brand new Real Estate website specifically for their featured properties and listings.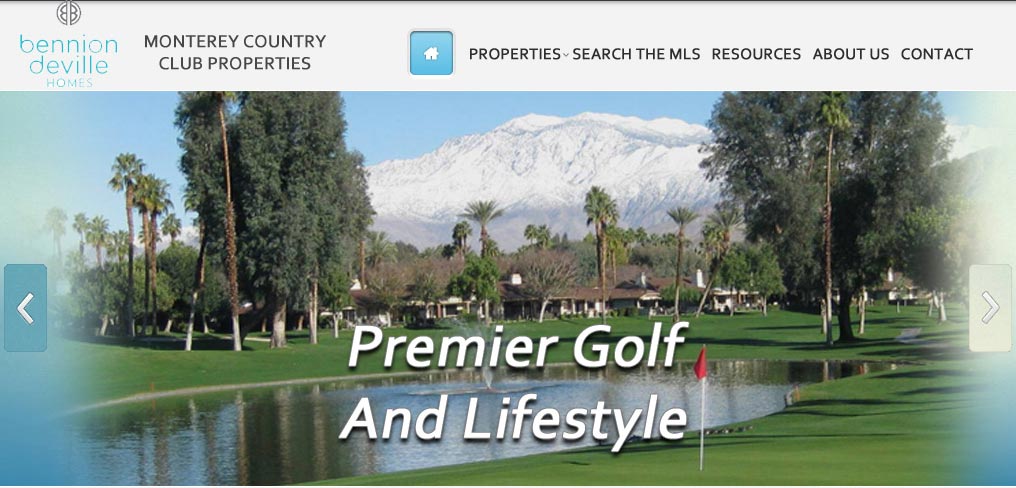 New Web Experts has all your needs for advanced Real Estate websites. If you are a Real Estate agent or broker in the Palm Springs - Palm Desert - Coachella Valley area that needs or is thinking about upgrading their Real Estate website, feel free to contact New Web Experts today.